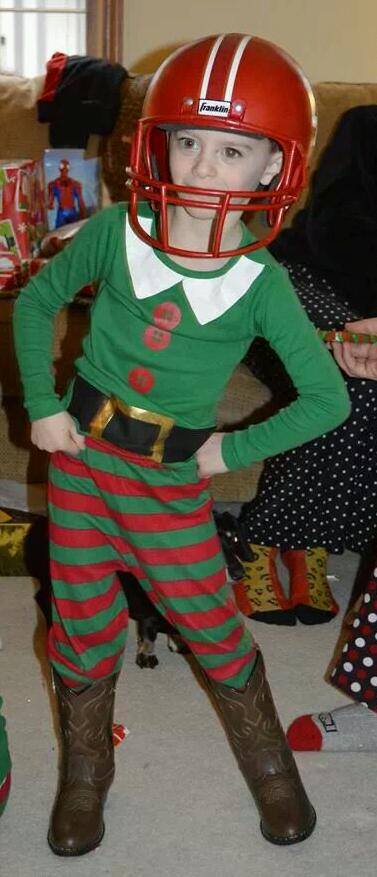 Sunday I posted on Facebook that a planned shopping trip to a local store turned out to be much more than I had anticipated. What I thought was so clearly a rhetorical question placed in a frantically typed social media post, turned out to be an invitation for many well intended and good hearted people to give advice on how I should deal with a difficult situation—a "major first". The "first" being my first Christmas without my boy.
It wasn't until later that night that the full weight of what so many of my friends wrote actually caught up to me. And then it hit me. It hit me like a ton of bricks.
Ask anyone who knows me and they will tell you that it isn't unheard of for me to put up my Christmas trees before the first trick-or-treater even rings the doorbell. Ask anyone who knows me and they will tell you that I have always adored the Christmas season and all of the hustle and bustle that goes along with it. Above anything else, and again feel free to ask those who know me, I have loved Christmas for as long as I can remember because of my family.
I am deeply loyal to my family and the traditions we have established through the years. My love of Christmas stems from traditions my Grandma instilled in her children and her grandchildren. Christmas, to me, has always been about celebrating the birth of the Savior of the world with my family. That said, this Christmas is going to be different. It's going to be torturous at times. And it's going to be lonely. Yep. I realized Sunday that there just isn't room in this Holiday season for a grieving "Mama". Too many people want to get on with getting on; they want to get tangled in the lights and sounds of the happy, happy holidays. I get that. Last year I didn't really know anyone that had lost a child, let alone a young child who still ran down the steps with locomotive speed each December 25th morning. I just didn't know.
I hate that I do now. I hate it with everything in me.
It's nice to think that I can go on and have a merry Christmas with my family this year, that really is a nice image to have, but it is not reality. The truth is most parents I know this Christmas will wake up and see the joy on their children's faces, they won't stay tucked under the covers and pray for strength. They won't turn to see if a spouse is praying the same thing. And thank God they won't have to.
But I will.
After reading responses to my post I get that most people cannot even begin to fathom the kind of Christmas I will have this year. But I want it to be clear that this Christmas, will all of the phony well-wishes and cheer that I will spread, will be celebrated. The difference this year is that while the outside me musters enough strength together to shop, wrap, sing, and decorate, the inside me will sit silently by the tree. Don't pity me. Don't tell me it'll be better or easier next year. Don't let me bring you down because you think I should be able to be happier or stronger by now. I know no one wants to be around a sad person—especially during Christmas time. I get that.
No one wants to be around the grieving mother, especially the other mother who still has her heart's desire to chase and snuggle Christmas morning. I get that. However, I also know one very special person that wants to be around me. It's gonna' be a Heidi and Jesus kind of Christmas this year – I can already feel it! Yes, I'll be surrounded my family and precious little ones that call me Mom, but I promise I'll be the loneliest person in the room. And right at that very moment is when I am going to have to remember my past Christmases and why we celebrated as a family. Jesus gave me the ultimate gift. A gift designed uniquely for me, one that can bear the weight of this mom's grief no matter the date on the calendar. He came to be my personal Savior, the One who cries with me and collects all my tears. The One that came for my precious boy, too, and that stands knocking on each hearts' door.
My prayer this Christmas season is that those of you reading this will remember with love those who do not feel like celebrating the season the same way they did last year, or six years ago, or twenty five years ago. Remember them this season and pray that they remember The One who walks by them on every step of life's journey, is the same One that holds them while they sit by the tree and feel alone in their grief because they miss their loved one. Please pray that I, and others who have walked my path, will remember that the best Christmas gift already came and wasn't placed under a tree, but nailed to one. And thank God for that because I'm sure the countdown to an awesome celestial birthday bash is on – and Reece is over the moon excited!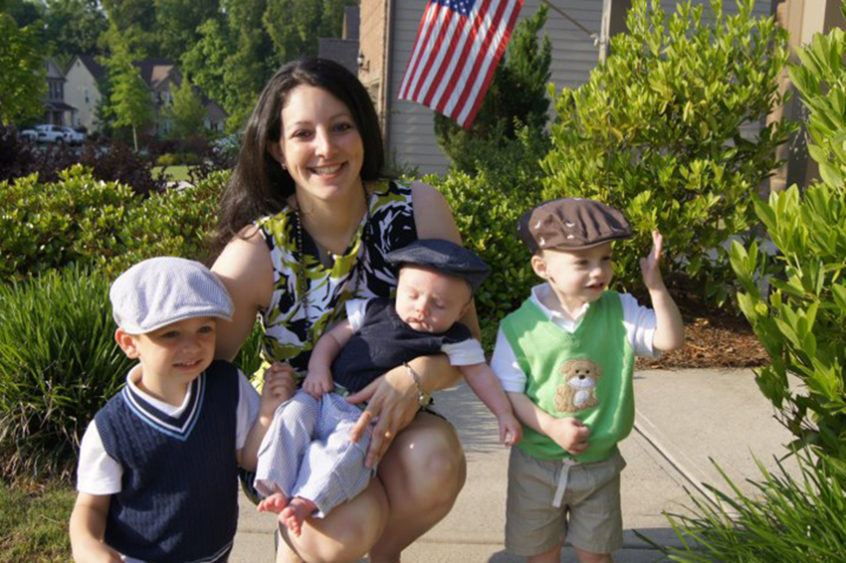 Heidi Elseroad
Mother of Reece
https://www.facebook.com/remembering.reece