These 2013 photos were taken from various sources on the internet.  Some 2013 nursery designs were designed by famous interior designers, some local designers, some DIY design ideas and one contest winner from The Washington Post Newspaper. Deadly window covering cords are overlooked not only by common people, but also the wealthy, educated, and famous.
We will look at nursery designs, then toddler playroom designs.
Ok, I must mention the cord cleat on the wall in the photo below. Although it looks safe, kids have access to it because of the bed.  Older children can forget to put cords in a cleat.  Tension devices can be pulled out of the wall after a few years of use.  Tension devices rarely outlive the life of the product.  How long do you plan on having that window covering in your home?    Unless this is something you check daily, you won't know when it pulls away from the wall and becomes a dangling noose.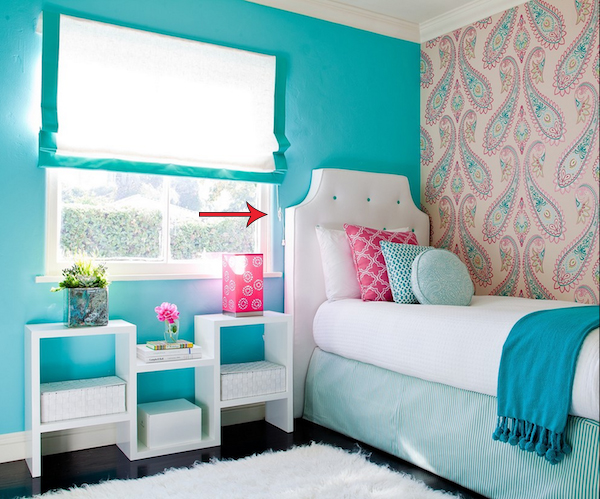 As you can see with all of these photos window covering safety is overlooked by so many people.  Even though some photos have  safety devices, the room still has a potential lingering deadly hazard.  "Safety Cleats" work for children 15 months and down but once they are up and mobile they can climb on anything!
To all the interior designers:
You are paid well to design a room that is beautiful and eye catching.  Design a room with all safety hazards in mind.  Your clients deserve it.
Just recently the Canadian government has announced that the safest bedroom is a bedroom with no cords.
The United States government has been telling the public to go cordless for a few years. CPSC says Go Cordless! It's time.
Live Safe…..Go Cordless!