It can feel like the more you know, the less you actually know. 
With recent concerns rising among mothers and those who advocate for them and the children they purchase products for, I feel compelled to ask the public the same three questions I didn't know the answers to.
Who are the CPSC?
What is all this talk about Section 6 (b)?
How does Section 6 (b) protect manufacturers while prohibiting CPSC to do their job and putting the general public at risk?
CPSC stands for the U.S.'s Consumer Product Safety Commission.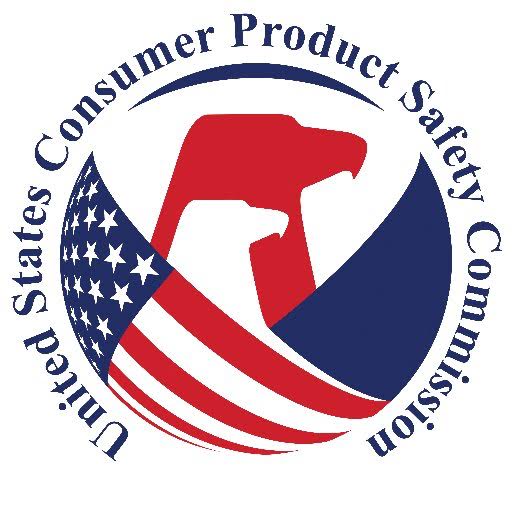 In short, the CPSC works to protect consumers like you and me from unsuspected risk of injury and death due to the use of consumer products. Their entire existence as an organization revolves around the safety of products on retail shelves and online. So, what if there was a portion of a section of a law that was keeping them from doing so?
Let's look at Section 6 (b).
Section 6 (b) of the Consumer Product Safety Act (CPSA) put procedures and restrictions into place on the Commission's disclosure of public information. This section applies to any and all information that would allow the consumer to identify which entity (manufacturer, private labeler, etc.) manufactured a product.
So, how does Section 6 (b) affect CPSC in releasing crucial information to the public?
When an injury or death occurs due to the manufacturing of a product, there is a strict protocol to be followed. 
The Commission must first follow steps to ensure that the claims brought against a product are accurate, fair in the circumstances, and reasonably related to the existence of the CPSA and other laws administered by the Commission. If a claim passes these areas of criteria, the Commission must allow the manufacturer or private label to comment on the accuracy of the claims within 15 days. Based on the comments received, the Commission must decide whether they are able to disclose the information to the public. This can be a painfully long process, sometimes decades. When a claim is brought against a manufacturer, it may be due to physical harm or death to a child or adult due to a product defect sold for children or marketed as safe for consumers. If the Commission releases information without consent from the manufacturer or private label, legal implications against the commission may follow. The manufacturer will be notified that the information is to be released with five days notice. During this time, a lawsuit by the manufacture may be filed against the Commission to prevent the release of information. The hope of the Commission to prevent future tragedies is in the hands of the manufacturers and private labels.
As consumers, we also have a voice is bringing these risks to the limelight with what's called Freedom of Information Act (FOIA). However, Section 6 (b) limits this expression as well. Under FOIA, we as patrons have the right to request federal agency records. The manufacturer  has 30 to 60 days to release requested information, though it can take longer depending on the information requested. Ultimately, the request can be denied.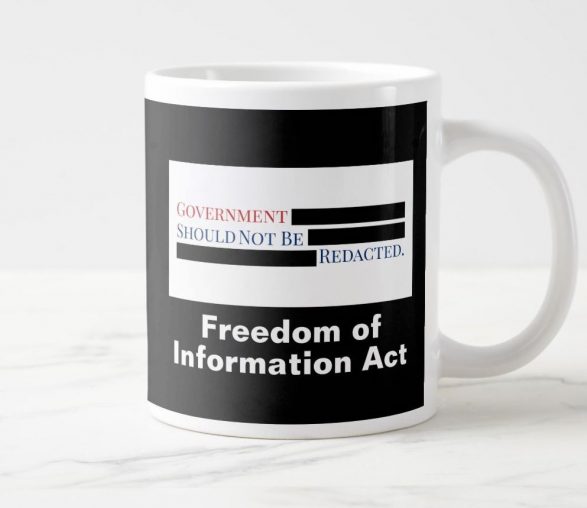 Now you may be asking yourself, why this is important to the everyday consumer? 
If you've never heard of Section 6 (b), then you have no idea that manufacturers are hiding behind this law. Because of this,  consumers unknowingly continue to bring home products that have caused injury and death to children and adults. These incidents are not going unaccounted for, they are simply not being disclosed to the public.
As a mother-to-be, I find this alarming. Section 6 (b) negates all efforts to find the highest rated, safest product on the market for our children. This not only makes the consumer marketplace impossible to navigate, but creates a sense of insecurity within the home.
It is because of laws like these that large companies were protected for thirty years as over 600 accidents occurred because of hazardous window covering cords found in every home in the United States. It is because of laws like these that Parents for Window Blind Safety exists. It is because of laws like these that innocent lives are endangered or lost and advocates must continue to motivate manufacturers to produce the safest products for consumers..
We strive to be the most educated parents and  provide a safe place for our  children to land. How are we capable of living up to this when the government has a blindfold over our eyes? This law must change so we can make informed decisions for the sake of our children's lives.
Luckily, there are trusted, unbiased resources available to consumers. Organizations do exist, such as our own Parents for Window Blind Safety (PFWBS), that are hungry for change, advocate for consumers, and hold manufacturers accountable where the law won't. While we work towards Section 6 (b) and laws like it to be repealed  for the consumer's sake, safety information is being made publicly available through organizations that are not bound by laws that restrict the disclosure of information.
All consumers should seek safety information from trusted organizations.  
PFWBS.org offers parents peace of mind when shopping for cordless window coverings and beyond. With the Lab Test, Mom Approved label making a debut on products that are tested by third-party testing labs and approved by PFWBS, parents can make sound decisions on the products that come into their homes.
When shopping for children's products, KidsInDanger.org offers a great depth of information on recalls and hazards. Links to numerous websites can be found through their website for additional sources.
For all other products, please visit ConsumerReports.org. Topics from health hazards, security issues with technology devices, monetary fraud and beyond are covered and stay continuously updated.
Supporting these organizations financially and socially online helps educate consumers all over the nation on making the most informed buying choice for their homes. 
What do you do when you find a safety hazard with a product? 
Visit Saferproducts.gov 
SaferProducts.gov was developed by the CPSC as part of the Consumer Product Safety Improvement Act to allow consumers to report safety incidents they experience with all types of consumer products, and allow other consumers to learn from these reports before purchasing or using a product. The law requires an opportunity for manufacturers to make a comment, but all reports must be posted. Consumers and researchers can search through postings based on category, date, location, victim's age, model, brand, or injury information.
With more laws forming to protect large companies and manufacturers rather than the consumer, we must make it our priority to stay informed. These organizations exist to inform us as consumers and, more importantly, as parents and caregivers.
Payton Garrett
PFWBS Writing Editor