Today, SelectBlinds.com took the PFWBS #GoCordless challenge and threw out all their custom corded inventory for the sake of kids. Parents for Window Blind safety applauds SelectBlinds.com for becoming the first custom retailer to #GoCordless.
Since 1983, 12 children have died each year and many more suffered permanent brain injuries from strangling in window covering cords. The rate of injuries and deaths has not been significantly reduced since the hazard was first identified in 1983. These deaths and injuries involve children who are 8 years old and younger. Infants, toddlers, as well as school-age children have been harmed by cords on window coverings.
This video was created to educate the public on how easy kids can access hazardous window covering cords that are out of reach in safety cord cleats. This video is a reenactment of hundreds of accidents that have taken place in the United States. After seeing this video, SelectBlinds.com realized it was time to cut their cords for the sake of kids.
"Cordless window coverings are the only way to be 100 percent kid safe," said Al Silverberg SelectBlinds.com's co-founder and CEO. "Safety has always been a top priority for Select Blinds. But we feel more can be done to promote a safe and beautiful living environment to protect our children and pets. We are encouraging the industry and caregivers to eliminate any risk for a window cord accident by going 100 percent cordless."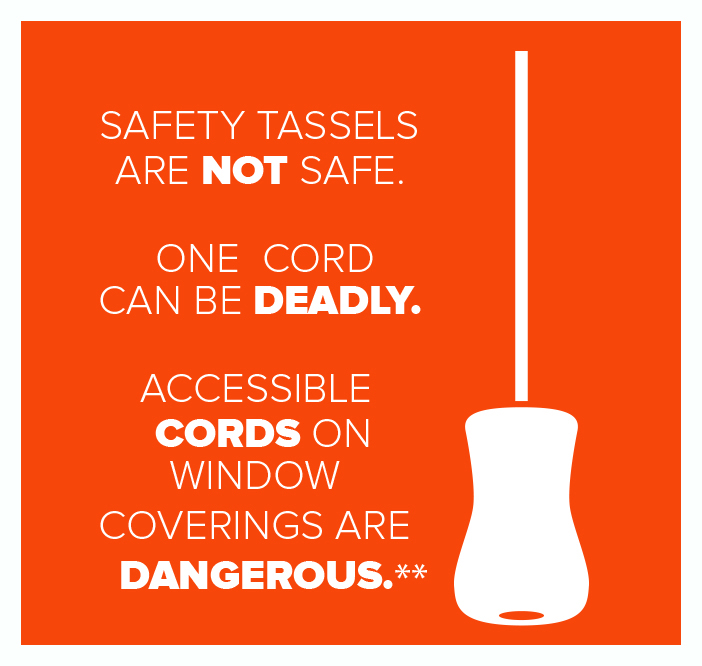 But wait, there is more!
A way for YOU to get involved and for you to win free stuff! Yes, I said FREE!
Parents for Window Blind Safety has partnered up with Select Blinds and developed a program called #ProjectCordless
Who do you know that has an inspiring story? Do you know someone who deserves to honored or recognized for their hard work? Maybe someone you know has shown strength in ways you never thought you could. Maybe YOU have something to tell the world!
Each Month Parents for Window Blind Safety is Partnering with Select Blinds for Project Cordless to upgrade an entire home, apartment, military housing unit, or daycare facility with FREE cordless window coverings.
Go to www.selectblinds.com/gocordless to submit a 30-second video to nominate your friend, colleague or family member for Project Cordless. Nominations will be accepted now through 12 AM, January 1, 2017. Share your inspiring stories of individuals that have shown strength in ways you never thought possible. And let's make every home safer, more beautiful and cordless.
Tell your facebook friends and share #ProjectCordless #GoCordless on your Social Media because everyone deserves a chance to have a safe home.
CFA 2011 Press Release: http://www.consumerfed.org/pdfs/WindowCoveringsStandardPressRelease.pdf